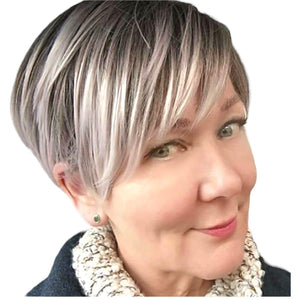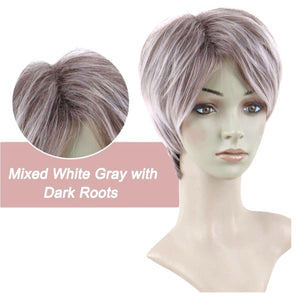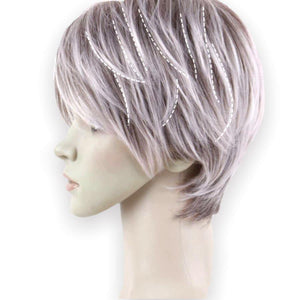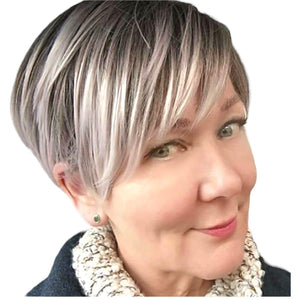 Gray mix platinum pink tint pixie with dark roots
Professional Look - Trendy Gray Mix Platinum Pink Tinted Dark Rooted Short Pixie Cut Soft Wig. Adjustable cap less cap, fits head sizes: 21 - 22 circumference size.

Brand: Queentas                                                                                       
Hair Type: Straight Layered Cut
Material: High Premium Fiber
Style: Layered Pixie Bob with Bangs 
Insurance Accepted for medically diagnosed conditions with medical prescription. We can assist with your paperwork and claim. Call for a consultation 855-45-WEAVE.