Affordable. Quality. On Trend.
Shop
Affordable Looks Under $75
Shop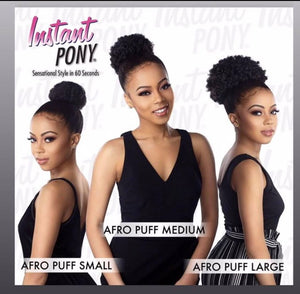 Your Look. Our Priority.
Styles for women of all ages. We carry looks with beautiful silver and gray tresses that will enhance your style and confidence. We take the guess work out of selecting natural looking, quality units online.
Shop
A Cut Above the Rest
Weave Got the Look is your source for hair loss solutions.
We specialize in the latest ready-to-wear wigs, and hair extensions that will make you look good and feel amazing.
We believe that all hair textures matter
which is why our collections are diverse and inclusive representing all curl patterns and textures from silky straight to kinky curly.
We carry unique wigs and hair pieces that you will not find in your local
beauty supply store, such as, the kinky curly Mohawk clip ins, one piece hair
hats, hair toppers to include custom wigs (cranial hair prosthesis) for clients
with medically diagnosed hair loss.
This year, Weave Got the Look, was approved to accept insurance as a form of payment for wigs and hair products.
Learn more about how to pay for your wig and extensions through your have
your insurance cover the costs of your wig and hair pieces.
As part of our mission to educate, empower and uplift the community, we will launch campaigns and events to educate the community who are directly impacted and burdened with the inability to pay for costly medical grade wigs and hair pieces to feel a sense of normalcy during their hair loss transition.
"It is our purpose not only to help but to also close the economic disparity
gap," states Ms. Ganesa Robinson, founder of Weave Got the Look.
Stay connected to learn how to serve as a volunteer in our community
outreach programs - Wig donation drives, Wig Insurance seminars, and Workforce Development Wig Making & Styling Workshops.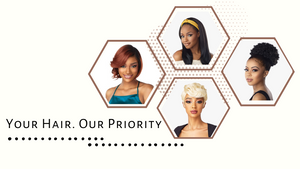 Life's too short to have only one look
Ready to shop for your new look? From ready-to-wear hair to pixie cuts to hair hats, crown hair toppers, and clip-on hair pieces, we've got all the latest looks for you.
Our purpose is to provide beauty and hair loss solutions to individuals during their hair loss journey.
Because all hair textures matter, we carry quality products that represent all hair textures from the brands that you know and love!
Weave Got the Look sets itself apart from the competition because it is one of the few wig and hair companies that is registered in SAM.GOV and certified to accept insurance and health savings accounts (HSA).
How to File Wig Your Insurance Claim
Hair Me Out Blog
How to File an Insurance Claim for a Medical Hair or Cranial Prosthesis  The first step to filing is to get pre-approved by your provider. Prior to purchasing a wig, we...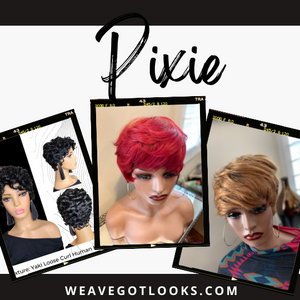 Have you always wanted to try a pixie style with bangs? Now, you don't have to 'Commit to the Cut.'  We've got you covered with our new Pixie Cut Collection styles...
Hair Me Out Blog
You have just received the good news that your insurance may be eligible to cover the cost of your wig. So, now what? Before you begin shopping for your dream...